Welcome to 'Hope Springs Eternal' page.
\
A Hope Bridge. Caddy Memorial Park, Quincy, Ma.
Now 10/30/18 Styx - Come Sail Away
Hope is not something to give up on, take it from Nick...
I Jumped Off The Golden Gate Bridge
Near Death Experience - Proof of 7 layers of Heaven
Edgar Cayce Visions on Reincarnation and Karma...
Now 10/31/18 Who wants to move on w our friends and have Fun?
Hey Team Oneness, as our 'One for all and all for one' team motto implies; what's ours is yours, so, on that note... meet 'Vivienne,' our shiny new HP laptop which arrived Monday replacing our trusty Gateway which expired shortly after completing the 'Further Hope Shared' page.
What a grand now and future we are looking at, folks. OMG We get to hang out forever w God and God's friends like oh, Jesus, Mother Mary, Mom, Stevie, Tom and their friends ~ Everyone, inc our beloved pets. So, living loving, survivor friends, can we all call each other 'friend'?
Hope so, let's rejoice, let's celebrate and be eternally glad and Grateful that God, The One Infinite Creator Source ALL THAT IS GOD Loves us So Very much and HeShe proved it when SheHe sent Jesus to get us. Will we take His holy authorized hand, as one? Here's hoping, dear ones. And So It Is. <3
Thank you Mr Gateway, you served us well. See ya in paradise... oh, we're already here. )
The hammock, essential equipment for God's and our, well earned eternal recreation. <3 )
Kryon is here, Please, Kryon, lay some cosmic wisdom on us... However, first, for Mom, our song, a little God's recreation to move forward with... )
Cat Stevens - Morning has broken 1976
Kryon - Learn How You Can Fly ANCIENT WISDOM
George Harrison - The Last Performance (John Fugelsang)
PAUL McCARTNEY AT KENNEDY CENTER HONORS (Complete)
Paul McCartney "Hello Goodbye/All My Loving/We Can Work It Out" Live
Now 10/31/18 Red Sox fans know all about hope... )
https://twitter.com/BostonGlobe/status/1057661386887651328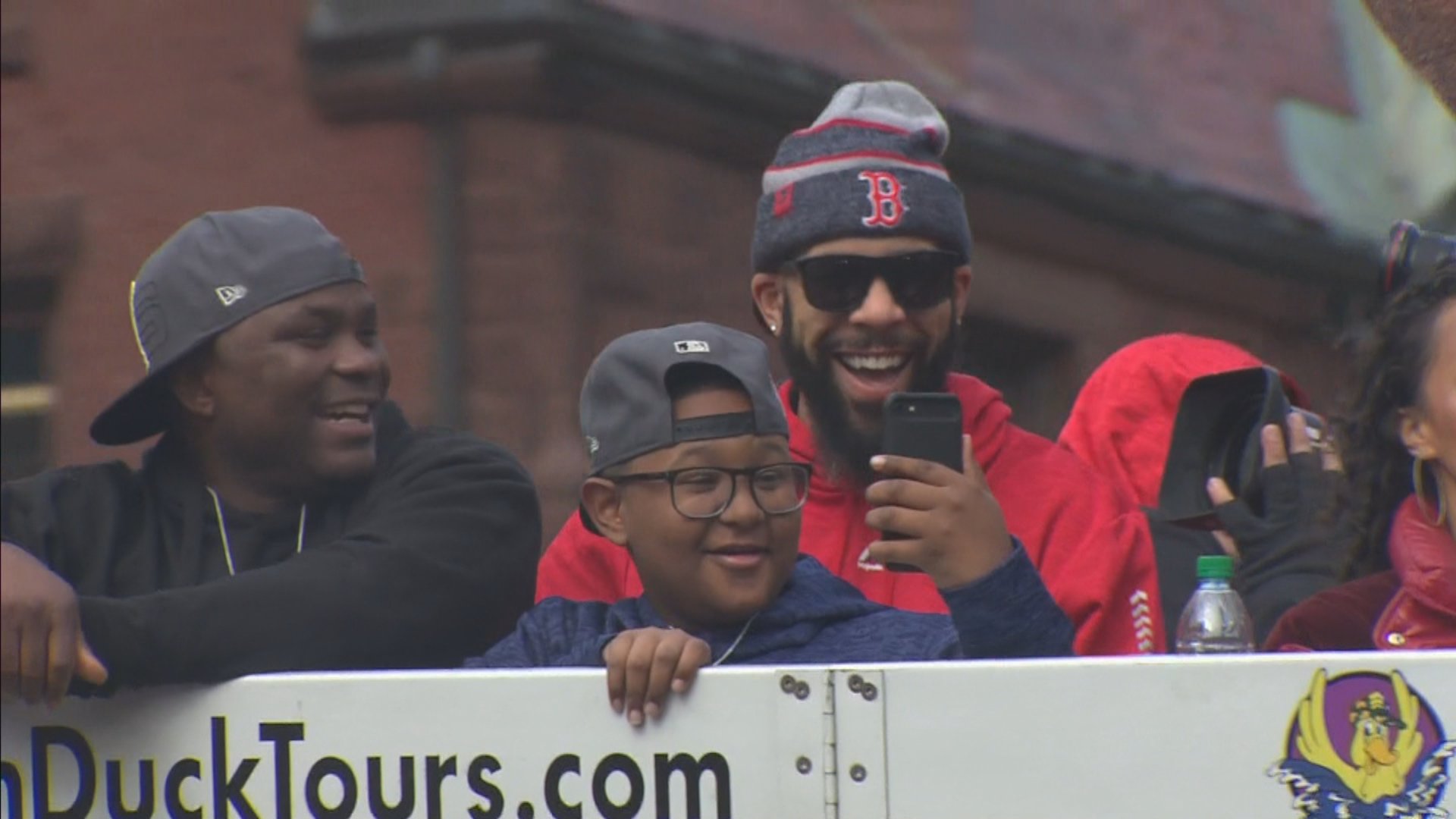 Thank You David Price & Company. See Ya's next year Red Sox! )
Special Kudos to Sox ownership, support staff, managers and coaches, ball boys etc and Special Kudos and 'Congrats' to Alex Cora, a manager's manager. Well done Skipper! #PuertoRicoStrong
Freddy , tell us the good news, Bro///Queen - These Are The Days Of Our Lives (Official Video)
To All God's children...Queen - We Are the Champions (Live Aid, Wembley Stadium, 1985)
Hey Kids, it's Halloween, Alice Cooper - School's Out (1972)
Now 11/2/18 "Wish You Were Here" Pink Floyd
Now 11/3/18 Getting ever closer to God, our 'Ultimate friend,' if we 'let' HimHer in...<3 )
Alright Guys, who wants to see a little of where we're coming from? You, over there? Oh, it's our close Brother, The Grand Spirit Himself, Dr Peebles. Lovely to see you again, my Friend. Yesterday feels so long ago in this linear time paradigm we're living in down here. Ok, good, here we go... ) www.tinyurl.com/You-me25thdimension Yeah, my dear friends, here's what we're talking about... www.tinyurl.com/TheInfiniteFrontier777
And awesome things come in 3's so who wants to catch a wave?www.tinyurl.com/Happinessforever777 Thank you for sharing, if led to do that action. )
Anything good on TV, Bro? Why, yes, look, It's John, Jesus Jerry, Johnny Cash, The Police and a pic of the bottom of the Grand Canyon from 'back in the day.' See 4 yourself, guys... complete w the adventure and love #. )
Dr Peebles says "GOD BLESS YOU!" Each and Every One! And if you have yet to give this reading a listen, featuring the pictured above, Jesus, John and Jerry (Everyone's) friends, well what better moment than now. <3 felt Thank You's to Mom, Dr Peebles, Jimi Hendrix, Jerry Garcia, John Lennon and Jesus. Special 'Thank you' to Intuitive Consultant extraordinaire James Law.
www.tinyurl.com/MrToadsWildRide777
Dr Peebles' place... www.tinyurl.com/DrPeebles777
And we've only just begun, my dear friends. We have forever just waiting for us to get our act together and wondrous, glorious, joyful reunions just on the other side of this,so called, 'reality' here in 3 and 4 D.
Ok, we got a memory to share w Ya's...
;
Paul F Brown shared a memory.
3 years ago. (FB)
Hey Peeps. has the time finally come to get closer to Heaven?
Check the #LedZeppelin #MoodyBlues #GratefulDead & #PatBenatar Love tsunami page at the jubilee:
http://tinyurl.com/tsunamioflovenow777
Don't miss God's party in these early stages. peeps. This is the ride you were born for, indeed.
The new paradigm is here now. Carpe diem.
http://EarthPartyNow.com
Led Zep's page...
www.tinyurl.com/LedZeppelin777
And remember fellow Gods and Goddesses...<3 )
Thank You Dr Wayne. <3 )
Alright 'Knowers' Who's ready for the Grand Merger? If so, here's a sort of bridge...
Now 11/3/18 November is a Manifestation month...
Coming out of a very deep nap, this was dynamically imprinted in our brain. This is not a new revelation for us, more of a Hopeful confirmation, again. Thank You God. <3 )
Alright, When only one song can close this thread, there is no question, it Has to be this... Nether Lands ~ Dan Fogelberg...
Add Headline: hmm... Ok EXTRA: God's Plan Is Triumphantly Manifesting Now In HisHer House.
Thank You Dan for this heavenly bridge in song...We're flying here... )
And we know whatever path we take, we can not go wrong.
When we shot this the moment was 22:22 on our phone camera. Thank You kind, loving, empathic Universe for just another loving 'nod' we are doing what we are here to do, no matter what some people may think. This concludes the 'Hope' trilogy. We sincerely hope it is and will continue to do it's job, simply, giving hope. Hope can move mountains, it's been said. Namaste Friends. )
P.s. Get yerself some 'Essential' Dan Fogelberg here, if led...
http://www.tinyurl.com/DanFogelberg777
P.p.s Not so fast Paul, God has more good stuff well worth waiting for, right Jerry? )
Now 11/5/18 Patiently God ) ~ Waiting For A Miracle - Jerry Garcia Band - 11-9-1991 Hampton, Va.
Who wants to keep on the bright side? Wow, alright. )
So, you know we gotta have a third, so... Grateful Dead - Deal (SMOKIN HOT)